About the Journal
Dobl Benk is a literary journal that publishes creative non-fiction and poetry. Submissions are drawn primarily from University of Belize student work. Guest contributions are welcome.

The journal's aim is to provide an outlet and forum to display student work. Other objectives include fostering literary and artistic production, constructive critical dialogue, and the dissemination of the arts.
Current Issue
Vol. 1 No. 1 (2017): Dobl Benk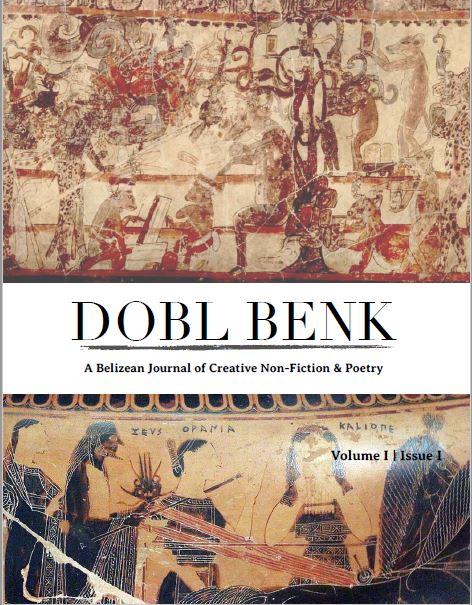 Dobl Benk publishes pure grade
Belizean Literature in electronic
format. If printed, it ought at least
cost its weight in gold. The
publication is supported by the
Department of Languages and
Literature of the Faculty of Education
and Arts of the University of Belize.
Full Issue
View All Issues